Regular physical activity is one of the best ways to improve your health and overall well-being. Exercise relieves stress, improves mood, increases energy, and helps you sleep better. Regular physical activity can help keep your thinking, learning, and judgment skills sharp.
Most medical experts recommend aiming for at least 150 minutes a week of moderate physical activity. Every bit helps, and it doesn't have to be overwhelming. You don't need to jump straight into an intense daily workout, just start incorporating more movement into your day, one step at a time.
Move Health Action Plan
Our flexible health action plan program puts you in the driver's seat and allows us to help you create a highly personalized plan to meet your individual health goals and tackle your personal obstacles. One size doesn't fit all when it comes to change readiness, but every step towards better health counts, so we'll meet you where you and work at your pace.
Join the Move HAP to improve your fitness whether you are just getting started, looking for ways to stay motivated, or are training for a triathlon.
Some areas on which you can focus include:
Increasing daily activity
Starting or improving your fitness program
Increasing strength and/or endurance
Improving flexibility and balance
Improving functional movement
Improving sport-specific performance
Weight loss
Improving healthy body composition
Improving blood pressure and cardiovascular health
Improving blood sugar regulation and diabetes
Improving ergonomics
When you enroll in the Move HAP, you're first step is to complete an intake assessment form to evaluate your current health and habits and help you determine the best areas to focus upon. Once you've submitted the intake, we will contact you to schedule an initial appointment with a health coach to define your goals and customize an action plan that includes available onsite and virtual resources and services.
What's happening this month
Every month we offer movement opportunities and events, including Mind-Body Recharge, Monthly Mile, and group fitness classes. Throughout the year, we also offer informative talks with takeaways that you can apply to your own exercise and wellness habits.
Check the HR Events Calendar for details about the classes and events offered this month. Use the filter Health: Fitness to make your search easier.
Health coaching – Our fitness professionals can help you develop an individualized fitness routine, help you improve your routines and form, and avoid injury. Schedule a one-on-one fitness consult by calling 505-284-4700.
Fitness assessments – Meet with a fitness professional who will measure your aerobic capacity, body composition, muscular strength, and flexibility. Perform a baseline assessment to see where you stand and receive coaching towards your goal. If your goal does not involve physical testing we also offer consult-style coaching appointments. Earn 4,500 Virgin Pulse Points when you achieve 60th percentile in Test Out Assessment.
Fitness classes – Our staff of certified exercise professionals offer a variety of onsite group fitness classes. To participate, you must complete the PAR-Q form.
Fitness facilities – Fitness facilities are open to the entire workforce and offer a variety of cardio and resistance training equipment, perfect for morning, lunchtime, or after-work exercise sessions. To use the facilities, you must complete the PAR-Q form, and in New Mexico, you must also schedule a gym orientation. Call 505-844-2437 to schedule your orientation.
Energy Hubs – Our Energy Hub locations are spaces for mindfulness, meditation, stretching, and movement that can help you recharge, restore, and renew your mind and body for increased productivity, health, and safety.
Sandia Employee Recreation Program (NM) – Discounts for local gym memberships, foam rollers and fit kits, SERP-sponsored sports associations.
Kirtland Outdoor Recreation (NM) – Recreation services and rentals, from kayaking and snow sports to group excursions for hiking, biking, rafting, and more.
Livermore Laboratory Employee Services Association (LHESA) (CA) – Connects California employees, retirees, and family members with community and recreational activities, promotions, and discounts.
Health on the Go – Invite a health educator to one of your existing meetings or schedule a special session to bring employees together for a health activity or presentation of your choice.
Contact Employee Health Services
Preventive Health Services (New Mexico)
505-284-4700, Option 1 (phone lines open at 7 a.m.)
MO307 (behind Buildings 831 and 832)
7:30 a.m. to 4:30 p.m. MT, Monday through Friday
Preventive Health Services (California)
925-294-3500
Building 925 and MO32/Fitness Hub
7:30 a.m. to 4 p.m. PT, Monday through Friday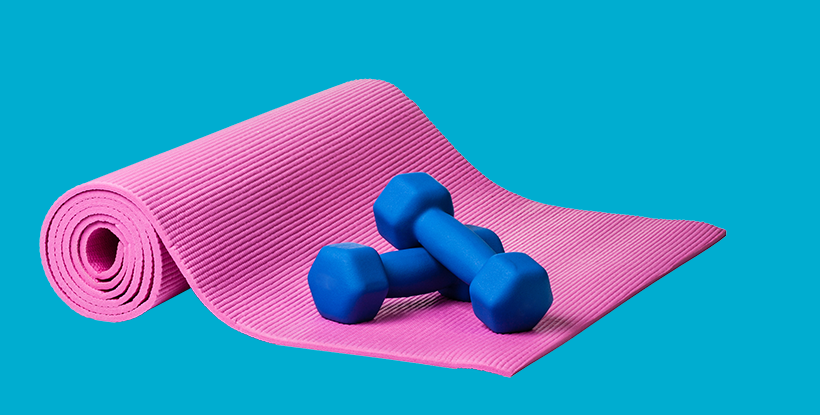 Get Up, Get Out, Get Moving
Our fitness professionals can help you develop an individualized fitness routine, help you improve your routines and form, and avoid injury. Call HR Solutions to request a fitness appointment. Contact the fitness team at fitness@sandia.gov.
Quick Tip
Try a Group Fitness Class! We have something from everyone. Explore our variety of classes, from cycling and interval training to strength, stretching, and yoga. Virtual and in-person options offered.
Learn more
Anchor point for link block