What You Need to Know
The Sandia Total Health program administered by UnitedHealthcare (UHC) offers you and your family members comprehensive healthcare coverage and a health reimbursement account (HRA) to help pay your eligible healthcare expenses. 
This plan allows members to see any licensed provider, although you receive a higher level of benefits when you receive care from a UHC in-network provider. 
Employees in New Mexico and California can choose UHC.
Network Providers
When you need care, you have the choice to go in- or out-of-network. You will pay less when you use in-network providers and facilities affiliated with UHC. 
In-network –

Providers and facilities that participate in the UHC network have contracted to provide a higher level of benefits, which means you pay less.

Out-of-network –

If you use an out-of-network provider or facility, you may be covered. However, benefits are paid at a lower level, which means you can expect to pay more. In addition, you are responsible for any charges above the plan's allowed cost for a given healthcare service. This is known as balance billing.
Find a network doctor
To see if your provider is in the UHC network, or to find an in-network provider, use the resources below:
Presbyterian Medical Group Customer Service Center: 505-923-7300 (New Mexico employees)

Davita Medical Group Ambassador Line: 505-262-7100 (greater Albuquerque area)

UnitedHealthcare Customer Service: 877-835-9855

myuhc.com; you'll need to select the Choice Plus plan if you haven't registered as a member
Preventive Care
Sandia Total Health covers a wide range of in-network preventive care services at no cost to you:
Well-baby, well-child, well-woman exam

Bone density test (osteoporosis screening)

Colon cancer screening

Diabetes screening

Immunizations/vaccines

Mammogram

Prostate-specific antigen (PSA) test
All in-network preventive care is subject to US Preventive Care Task Force Guidelines and UHC administration guidelines. Frequency and age restrictions may apply. Review the Sandia Total Health program summary – UnitedHealthcare for details.
Monthly Premiums
The coverage level you elect (employee only, employee + spouse or children, employee + family) and your salary tier determine your monthly premium. 
You can find the 2020 premiums in the Sandia My Way Open Enrollment brochure and through Sandia's online enrollment platform.
Coverage Highlights
When you receive care through Sandia's Employee Health Services clinic, there is no cost to you. Remember, your family members cannot receive care through a Sandia onsite clinic.
Otherwise, your share in the cost is lower when you stay in-network for your care. 
In-Network
Out-of-Network
Preventive Care 

100% covered 

60% covered 

Annual deductible (excludes prescription drug costs) 

Employee only 

$750 

$2,000 

Employee + spouse or children 

$1,500 

($750 per person) 

$4,000 

($2,000 per person) 

Employee + family

$2,250 

($750 per person) 

$6,000 

($2,000 per person) 

Coinsurance 

You pay 20% 

You pay 40% 

Annual out-of-pocket maximum

Employee only 

$2,750 

$6,500 

Employee + spouse or children 

$5,500 

($2,750 per person) 

$13,000 

($6,500 per person) 

Employee + family

$8,250 

($2,750 per person) 

$19,500 

($6,500 per person) 
Virtual Visits
If you need care outside of doctor office hours or while traveling, you are covered. 
This option lets you use your smartphone, tablet, or computer for secure, online visits with a board-certified doctor anytime, anywhere, 24/7.
You pay a $25 copay for virtual visits; there is no deductible.
To get started, go to Amwell, Doctor on Demand, or Teladoc through myuhc.com or the UHC mobile app.
Be sure to register and create an account before you need care.
Get an ID Card
A medical ID card will automatically be sent to you after you enroll.
If you need another card, you can use the mobile app, go online, or call 877-835-9855.
Contacts and Resources
UnitedHealthcare Dedicated Customer Advocate: Kathleen Bormann
Walk-in and onsite services are currently unavailable due to COVID restrictions
Email: kathleen_mauro@uhc.com
Call: 763-321-3786
UnitedHealthcare Customer Service
8 a.m. to 5 p.m. (local time), Monday through Friday

877-835-9855
Presbyterian Medical Group Customer Service Center

505-923-7300
Health4Me Apps
Amwell Apps
Doctor on Demand Apps
Teladoc Apps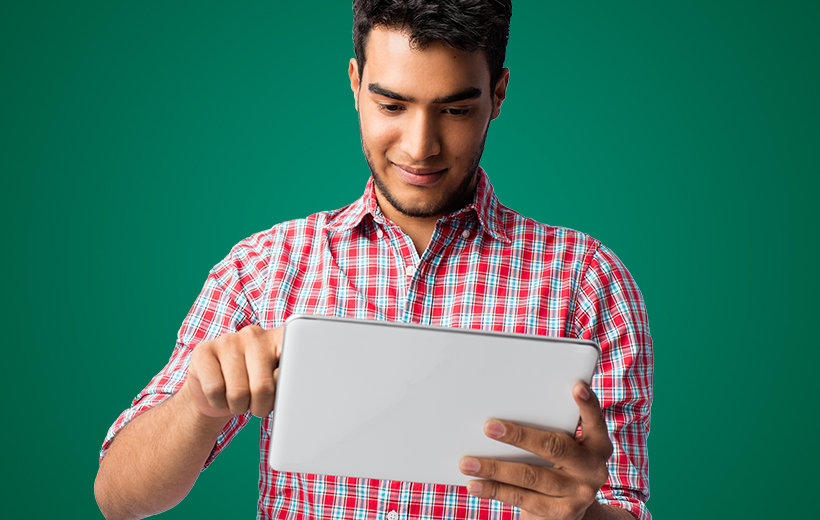 Know Before You Go
Understand your costs and save money with our medical plan partners' resources.
Learn more
Anchor point for link block
Quick Tip
Planning for your doctor visits
Whether you are going in for your annual preventive visit or you have a more complicated need, you can take a few simple steps to make the most of your time with your doctor. Check out these ideas from the U.S. Department of Health and Human Services.