Sandia's Employee Health Services clinics provide employees with quality, exceptional care ─ for illness, medical emergencies, work-related injuries, and more. We also focus on health management programs to support your holistic well-being.
All employees receive the following services at no cost:
Preventive care services
Immunizations and preventive screenings
Care for workplace illnesses or injuries/occupational medicine services
First aid services
Employee Assistance Program services
Health Screenings and Wellness Coaching
Personal Healthcare Services
You can also receive personal healthcare services at the onsite clinic. The Acute Care Clinic offers personal healthcare for minor illness and injuries, such as sore throat or flu symptoms, rash, joint sprains, urinary tract infections. You may visit the clinic for a flare-up or complication from a chronic condition that requires immediate treatment with referral to follow up with your primary care provider. Personal healthcare services are also offered by referral for allergy shots, physical therapy, laboratory work, and X-rays.
Employees enrolled in Sandia Total Health PPO and employees who are not covered under a Sandia health plan will receive personal healthcare services at no cost.
Employees who are enrolled in the Sandia Health Savings Plan will be charged fair market value for personal healthcare services at the onsite clinic. Once you meet your annual deductible, you'll receive personal healthcare services at no cost for the rest of the year. (Remember, you can use your HSA funds to pay for eligible expenses applied to your deductible.)
The table below provides a summary (and comparison) of clinic services provided for free under the new Health Savings Plan and the Total Health PPO Plan as of Jan. 1, 2022. This is not an exhaustive or finalized list.
Type of Service
Examples of Services
Health Savings Plan (with HSA)
Total Health PPO Plan (with HRA)
COVID-19 Services
·    Testing

·    Vaccination

·    Contact tracing

·    Treatment referrals

No charge
No charge
Wellness / Health Management Clinic
·    Nutrition counseling

·    Fitness   appointments

·    Sleep and Stress education sessions

·    Assistance with managing chronic conditions (e.g., diabetes)

·    Immunizations

No charge
No charge
Personal Healthcare Services
·    Acute care visits and procedures performed (e.g., lab services, X-ray, IV fluids)

·    Emergency services related to a personal healthcare issue

·    Allergy shot clinic visit

·    Physical therapy visits for non-work related issues

You pay the fair market cost for a service until you meet the annual deductible; then no charge

See examples below

No charge
Occupational Medicine
·    Fitness for duty evaluation

·    Surveillance monitoring

·    Drug testing

No charge
No charge
Work-related Injury or Illness
·    Emergency services related to work-related injury or illness

·    Physical therapy for work-related injury or illness

·    Lab services and X-rays related to work-related injury or illness

·    Workers' compensation absence management and treatment

No charge
No charge
Return to Work Visit
·    To be cleared for return to work from both work-related and personal healthcare issues
No charge
No charge
Behavioral Health Clinic (EAP)
·    Clinic-provided services related to anxiety, depression, substance abuse, workplace issues and more
No charge
No charge
International Travel Clinic
·    Health-related counseling for international business travelers

·    Certain vaccines and surveillance

No charge
No charge
Below are a few examples of the out-of-pocket costs you may pay for services provided through our onsite Employee Health Services clinics in New Mexico and California. The cost varies by region. Reminder, you pay the fair market cost for personal healthcare services until you meet the Health Savings Plan annual deductible. Then, personal healthcare services are free.
Type of Service
EHS – New Mexico
EHS – California
Average Cost for Service Provided in New Mexico
Office Visit
$42
$52
$72
Radiology (per ordered X-ray view)
$23
$31
$40
Physical Therapy Evaluation Visit
$52
$62
$90
Physical Therapy Treatment (it is not unusual to receive more than one treatment during a visit)
$20
$25
$28
Allergy Shots (per injection)
$7
$9
$12
Lab Tests
You're billed directly by Quest Diagnostics
Durable Goods and Medication Administration
You pay the cost for the items (for example, the approximate cost for crutches is $21, a lace-up wrist support brace is $14, and nebulizer treatment is $2, Ketorolac Injection $6)
*Costs in the California market are about 25% higher than in New Mexico.
Anchor point for section links block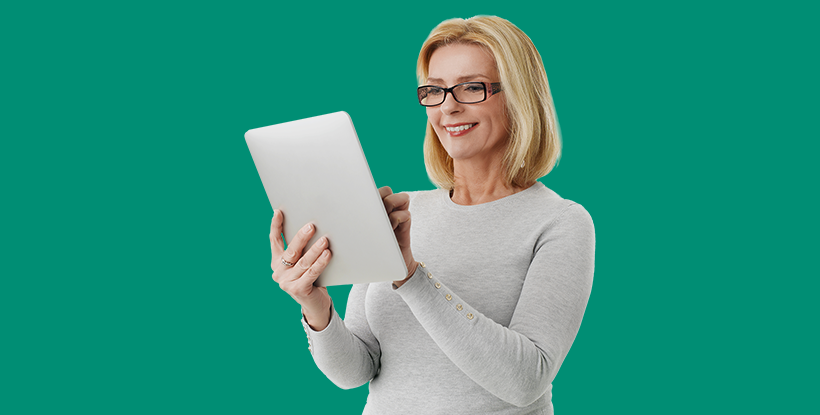 Complete your health assessment
In less than 30 minutes you can receive an insightful report on your health status and potential health risks. Knowing your status is the first step in improving your health!
Learn more