What you need to know
At Sandia, we support the full depth and breadth of your leadership growth, whether you're a brand-new manager, looking to become a manager, or a senior manager/executive looking for support toward the next step of your career.
Our leadership development resources include a dedicated website, as well as programs that support leadership coaching and mentoring.
Leadership Development
You can find information on the required and recommended leadership development programs available at Sandia that can help you develop your leadership skills at various stages of your professional career.
Sandia Leadership Competency Model
The Sandia Leadership Competency Model (SLCM) highlights the key elements that make for an effective leader at Sandia.
The foundation of strong leadership at Sandia begins with having a passion for our mission and our values. We can further our leadership capacity by investing in personal and professional development against our core leadership competencies.
The Sandia Leadership Competency Model highlights the core fundamental leadership competencies required for success as a leader anywhere:
getting things done;
engaging today's talent;
building the next generation of talent;
investing in yourself;
and the two key differentiators specific for successful leadership at Sandia:
understanding and addressing national security issues; and
uniting people to solve challenging national security problems.
Belief in the mission, living the values, and developing yourself against these six critical leadership competency areas will help Sandia build diverse and inclusive leadership that will serve us now and into the future.
For more details about the Sandia Leadership Competency Model (SLCM) and to access the Development Guide, visit the SLCM website. 
360 Multi-Rater Assessment
Explore the new Sandia Leadership Competency 360 Multi-Rater Assessment option currently available for managers and above.
The 360 Multi-Rater Assessment provides a 360-degree view of performance against the key competency model at Sandia, using requested feedback from immediate manager(s), peers, direct reports (if applicable), and others at Sandia with whom participants may have frequent interactions and wish to include in the 360 process.
Manager Buddy System
The Manager Buddy System (MBS) is an add-on to the New Employee Buddy System which allows assignment of a management-level buddy to a newly appointed department manager or team lead.
The Manager Buddy System is designed to alleviate some of the burden new managers face surrounding tactical tasks (approving time sheets, POs, engaging with Sandia systems, etc.), and allow them to network and grow their support system as a new leader at Sandia. The MBS is a critical part of a new managers onboarding experience.
Please visit the Manager Buddy System for guidance on assignments.
New Manager Learning and Development Guide
Talent Management and Development's New Manager Learning and Development Guide is designed to educate and support new managers in their first two years on the job.
The demands of leadership don't always leave ample time for development, which is so vital for success. This guide is designed to help offset that by giving new leaders agency and autonomy in their development. The resources within the guide are vetted by the Talent Management and Development (3522) team and other Sandia subject matter experts. The guide focuses on individual tasks to ensure success, the many resources available at Sandia to engage with for support, and best practices for new leaders to support themselves and their teams.
The New Manager Learning and Development Guide is agile and changes as new information and research comes to light. Please check back often to see what's new.
Leadership Coaching
At Sandia, leadership coaching is available to help you accelerate your development as a leader. Coaching can help:
Enhance your leadership competencies, such as your ability to develop and lead diverse, high-performance teams

Ensure an effective leadership pipeline for our organization
Leadership development coaching is recommended for management personnel who are on succession plans for the next level of management. It is not intended for staff-level employees.
Mentoring
Sandia's mentoring program provides a variety of ways to get involved if you are interested in mentoring, either as a mentor or mentee. Check out the Mentor Search Tool to get started.

Through the sharing of knowledge, experiences, and skills, mentoring plays a key role in career development, knowledge transfer, employee engagement, and learning.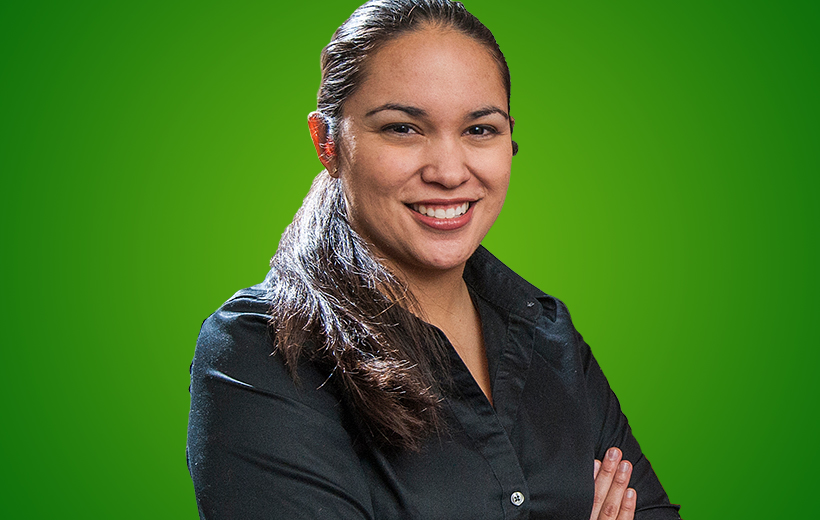 Here for your "eureka" moment
Grow your career with Sandia's many learning and development opportunities.
Learn More
Anchor point for link block
Quick Tip
Continuous learning takes many paths
At Sandia, there are many learning and development opportunities that are designed to support your personal and professional growth – from formal training classes to community-based learning.