What You Need to Know
You can depend on a number of Sandia programs specifically designed to help make buying your dream home a reality for you and your family. These resources will help you navigate the process whether you need help with saving, buying, selling, or funding a down payment. Not looking to buy a house yet? We have you covered with renting solutions as well!
Sandia Laboratory Federal Credit Union (SLFCU) Savings for Home Buyers
SLFCU offers home loan options that do not require a 20% down payment. In most markets, qualifying first time homebuyers only need a 3-5% down payment.
Financing a home with SLFCU could result in a lower monthly mortgage payment and also save big dollars over the life of your loan.
And, learn how to save money on a mortgage with the SLFCU Skip the Private Mortgage Insurance (PMI) option.
Bank of America Options for Benefits and Discounts
Thanks to Sandia's relationship with Bank of America, employees are offered special banking benefits and may be eligible for certain discounts on a new mortgage.
Employees can get a special bundle of no-fee banking services by setting up Sandia National Laboratories payroll direct deposit into an eligible existing or new personal Bank of America® checking or savings account. Learn more.
Note: Benefits apply only to eligible Bank of America accounts receiving all or a portion of your Sandia National Laboratories payroll direct deposit.
Employees may qualify for a rate reduction or reduced closing costs on a new Bank of America mortgage.
Bank of America is able to offer a 0.50 reduction in discount points that you can use to reduce the rate of your new mortgage (in most instances) or to reduce your closing costs.*
Learn more from Bank of America about finding a loan that's right for you.
*Bank of America, N.A. Equal Housing Lender
HomeFundIt
Learn about HomeFundIt options for funding down payments and for first time home buyers.
When you set up a HomeFundIt campaign, it's easy for family and friends to help. Just like when you graduated from high school and sent out graduation cards, you can set up a HomeFundIt campaign and simply let your family and friends know you're hoping to buy a home.
Family and friends can make online contributions up to $7,499 per donor—with no paperwork and just a few clicks.
With HomeFundIt, the down payment funds are automatically approved by Fannie Mae and Freddie Mac when you close your loan.
Donations can be pure-gift or contingent on purchase. There are no fees, commissions, or hidden costs to use the platform.
Sandia employees can now build a down payment faster and easier, plus get an extra $1,500.
Using our HomeFundIt platform, family and friends can contribute to your down payment with just a few clicks, and none of the paperwork normally needed.
And, the lender will match $2 for $1, up to the lesser of $1,500 or 1% of purchase price towards nonrecurring closing costs for first time homebuyers who complete homebuyer education prior to signing a purchase contract. Learn more and start today.
Berkshire Hathaway Home Services
Berkshire Hathaway Home Services provides a variety of resources available to Sandians.
Home Buying Services Resources:
Researching a local market
Property Identification and selection
New home tours
Community information
Professional guidance and advice
Property evaluation and valuation
Making an offer and negotiations
Managing the transaction process
Post-closing services
Leasing Services Resources:
Optional/premium service
Valuable, personalized guidance
Finding the right neighborhood
Researching available inventory
Scheduling appointments
Viewing properties
Visit MySandiaExtras.com for more information.
New Employee Relocation Benefits
Relocation benefits, available to new employees that meet certain requirements, are handled by TRC Global Mobility (1-800-783-5337). Expending funds on relocation prior to authorization may result in non-reimbursable costs. Note that eligibility and specific travel requirements may apply.
At least four weeks lead time is needed to coordinate your move. Some relocation reimbursements are considered taxable income and are subject to supplemental wage withholding.
Benefits can include the following:
Relocation allowance for miscellaneous relocation expenses
House hunting trip reimbursement for potential employees and their spouse (if applicable)
Household goods move
Temporary living reimbursement
New Home Purchase Assistance
Up to 40 hours of time off for activities specifically related to relocation with prior management approval
Spouse Employment Assistance
Final Move reimbursement
Access to TRC's Neighborhood Scout Application that includes comprehensive information on neighborhoods; lifestyle, schools, safety, etc.
Intern Housing and Transportation Resources
View information on potential intern housing options for interns relocating to the Sandia NM and CA site locations. Link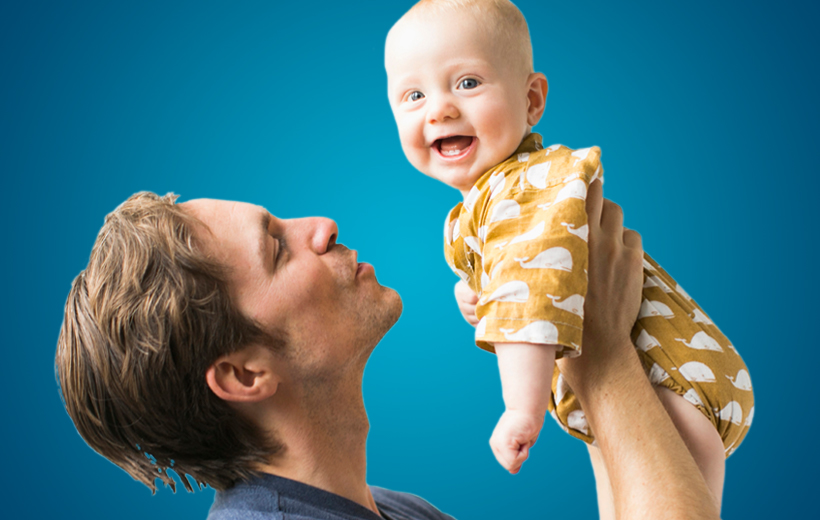 Adding to the Family?
From pregnancy, to newborn days at home, to returning to work, Sandia's Expectant Parent Program supports you through the baby steps of the parenting journey.
Learn more
Anchor point for link block