What you need to know
Employee resource groups support Sandia's mission by promoting a welcoming, diverse, respectful, and inclusive environment that encourages the growth, development, and full contributions of all members of the workforce.
These groups promote awareness of cultures and communities, participate in community outreach and awareness activities that build relationships within Sandia's local communities, and work with Sandia leadership to identify and address concerns.
Watch this video to learn more about Sandia's ERGs.
Top Five Reasons to Join an ERG
Networking and Relationship Building – Participating in an ERG allows you to meet and interact with peers (and leadership) from other business units and the local community. Build friendships and make valuable connections with those you wouldn't otherwise have the opportunity to meet and work alongside.
Career Development Opportunities – ERG initiatives, activities, and events require project management, collaboration, and leadership, all of which present important career development opportunities. ERGs provide an opportunity to volunteer for a number of roles you may not have in your "day job".
Find Your Community – ERGs create an inclusive forum for employees who share common interests/concerns to meet and support one another.
Understand Others' Perspectives – You don't have to identify with the demographic of an ERG to join. If you want to be an ally or learn more about the members' experiences and perspectives, ERGs offer a safe place for education, growth, and understanding.
Make a Difference – ERG initiatives and events focus on making the workplace more inclusive and welcoming, promoting the value of diversity, and steering community outreach and awareness activities that build relationships within Sandia's local communities.
Resources in New Mexico
Employee resource and networking groups at Sandia New Mexico include:
Resources in California
Division 8000 Diversity Council (DDC) is a collection of individual contributors who are extremely passionate about moving Inclusion and Diversity forward at Sandia-CA. The group is comprised of active representatives from each of our Employee Resource Groups along with other key partners. If you are in CA or interested in learning more about the DDC or a specific ERG, please reach out to the ERGs websites listed below or see the Division Diversity Council page for POCs and contact information.
Employee resource and networking groups in California include:
Abilities Champions of Sandia (ACS) – formerly Disability Awareness Committee helps Sandia employees understand the abilities that each individual brings to their position within the company. We assist, counsel, and serve as a liaison between candidates, visitors, and members of the workforce with disabilities, as well as employees with disabled children. We promote awareness and help build a culture of openness, trust, and respect for everyone.
Asian Pacific Leadership Committee (APLC) promotes awareness and understanding of various Asian cultures, values, and accomplishments, and creates a welcoming and supportive network at Sandia and the broader community. APLC is an all-inclusive group that advocates for diversity challenges and inspires career growth among its members. APLC reaches out to the community through volunteering, recruiting, and networking with management. All staff members and contractors at Sandia/California are encouraged to participate in APLC events.
Hispanic Leadership Committee
Sandia Parents Group's purpose is to foster a culture of work/life balance, build personal and professional relationships, and give back to Sandia and our local communities.
Sandia Pride Alliance Network's (SPAN) vision is to develop a safe, hospitable, supportive, and productive workplace for all employees, regardless of sexual orientation, gender identity, gender expression race, national origin, ethnicity, religion, age, veteran status, physical/mental abilities, and marital status. SPAN is open to all members of the Sandia community. SPAN contributes to an open, supportive, and respectful environment for lesbian, gay, bisexual, and transgender employees and our allies at Sandia by raising awareness about sexual orientation and gender issues; supporting outreach and recruiting activities; and supplying resources that address transgender, bisexual, lesbian, and gay workplace issues.
Sandia Women's Connection (SWC) welcomes everyone regardless of gender or job title. We advocate participation in activities that increase a hospitable working environment for women and promote corporate values and proposed new business practices that will assist Sandia in becoming a model employer. We work to maintain an interface with our counterparts at Sandia/New Mexico, Lawrence Livermore National Laboratory (LLNL) and other Sandia/California outreach committees. SWC encourages all women to participate, network, and work together toward common goals and encourages community interaction by hosting the Math & Science Awards for local high school girls and participation in outreach activities that encourage women and girls to pursue fulfilling careers.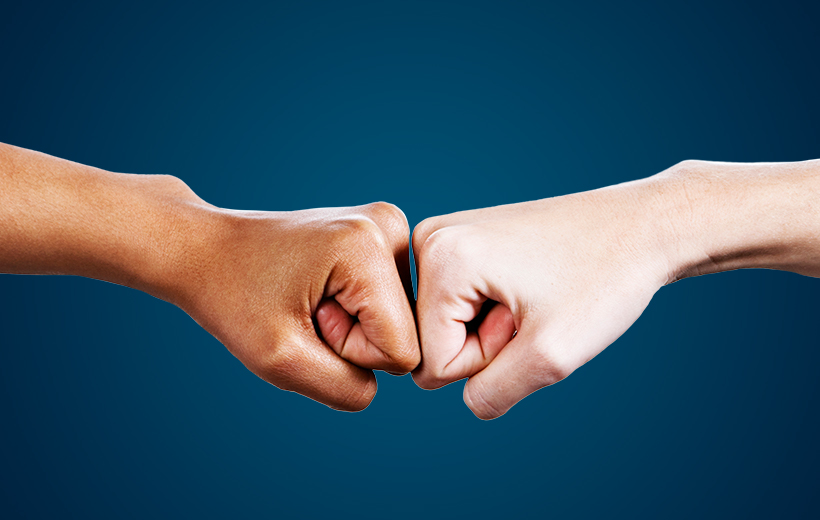 Support for issues big and small
Connect with HR Solutions when you need a hand.
Learn More
Anchor point for link block
Quick Tip
Are you a new parent? Or a seasoned pro with tips to share?
Connect with Sandia moms and dads through the Sandia parents group, whose purpose is to foster a culture of work/life balance, build personal and professional relationships, and give back to Sandia and our local communities.