What you need to know
An internship with Sandia may be the opportunity of a lifetime – for high school students as real-world supplement to STEM courses, for undergraduates exploring new areas of focus while building their experience and skills, and for graduate students pursuing their research and completing their degrees.
Managers can post an intern position at any time. The hiring process typically takes six to eight weeks, and the suggested minimum internship length is six weeks.
2022 Summer Intern Dates and Hiring Deadlines
| | |
| --- | --- |
| Nov. 29, 2021 | Last day to submit new clearance requests for summer 2021 interns |
| Jan. 27, 2022 | Last day to post summer internship jobs, including no-posts |
| March 10, 2022 | Last day to make selections for summer interns |
| April 18, 2022 | Last day to submit clearance reinstatement requests for summer interns who have held a clearance before |
| May 2, 2022 | First day for summer interns to begin work |
| June 27, 2022 | Last day for summer interns to begin work |
| Aug. 26, 2022 | Last day of summer internships (excluding late fall start schools) and last day of internship eligibility for spring graduates |
| Sept. 16, 2022 | Last day of summer internships for students attending a school with a late fall start (must be confirmed) |
Types of Internships
Sandia offers may types of internships that meet our business needs and help us develop our future talent pipeline. Learn more about eligibility for the different internship types through HR Solutions.
Summer internship

– This program is available to high school, undergraduate, and graduate students. A summer internship usually runs from 10 to 12 weeks, between May through August.

Year-round internship

– This program is available to high school, undergraduate, and graduate students who attend local schools or work with Sandia remotely while attending a non-local school.

Co-op internship

– This formal work-study program is available to undergraduate and graduate students enrolled in an official co-op program at their school. After the three- to eight-month internship, the student returns to school full-time.
Need help determining the type of intern you need? Contact HR Solutions.
Posting an Internship Position
You will need to ensure your staff has appropriate work, a mentor, and funding for an intern. Consult your Center Business Administrator to determine the cost for student intern positions. 
Once approved, you will work with HR Solutions and Student Intern Programs to complete several steps. Refer to this HR Solutions article for all of the details.
Advertising the Position
Sandia advertises all internship positions through the links available at Direct Employers. We also advertise top schools nationwide and publish open positions through campus career services websites via the National Association of Colleges and Employers (NACE). 
Contact HR Solutions if you need additional advertising and sourcing support.
Interviewing Applicants
As we identify individuals who may be a fit for a position, you or your talent acquisition partner will notify them about the interview process. 
Once you complete interviews, you will submit an interview evaluation through PeopleSoft. Refer to PeopleSoft Tips for Managers/Mentors for all the details.
ID required!
Be sure to remind your job applicants what they need to bring to get a security badge for their visit – a Real ID or passport.
Internship Offers
Following interview and receipt of your evaluations, HR Solutions takes it from there. Sandia Human Resources will:
Review transcripts and current class schedule

Confirm the intern's eligibility

Create an offer letter for your approval 

Collect and track acceptance of the offer and all pre-employment documentation

Initiate the security clearance process if needed
Once confirmed for hire, you will receive notification of the intern's official start date and additional instructions.
Refer to this HR Solutions article for all of the details.
Reporting to Work
About two weeks before your intern starts work with Sandia, you will work with HR Solutions and your administrative professionals to complete the following steps. Refer to this HR Solutions article for all the details.
Set up a workplace

Set up phone and voicemail

Set up computer access

Set up base access (in New Mexico)

Confirm your intern's work schedule
On day one, your intern will complete new employee orientation.
Working with a Student Intern
Sandia's student intern programs serve serves as a pipeline for regular employment at Sandia. When you are working with interns, taking specific actions, including defining job expectations, setting goals, introducing learning opportunities, providing regular feedback, and helping the intern develop relationships, can maximize this program's value – both for your intern and Sandia.
Refer to this HR Solutions article for tips on getting your intern going during week one and beyond.
Intern Reporting
Sandia's Student Internship Program is a pipeline for the Laboratories' top talent. Each year Sandia releases a conversion report to examine the effectiveness of the program and assess available talent for the upcoming year.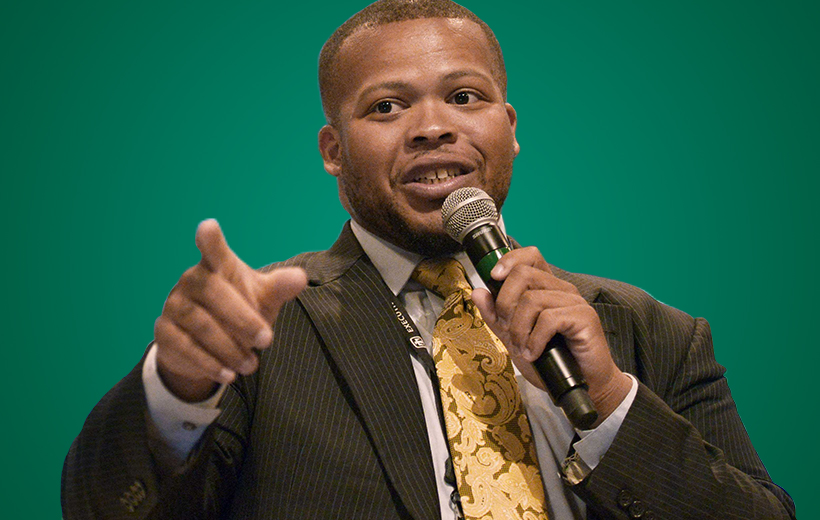 Where to next?
Take advantage of Sandia's resources for building your leadership skills and becoming a mentor (or finding one).
Learn More
Anchor point for link block
Quick Tip
Questions about benefits for interns?  
Sandia interns are eligible for many Sandia benefit programs and perks, including medical benefits, our onsite health clinic, and fitness centers. The Intern Benefits page has the details on intern pay, benefits, learning and networking opportunities, and more.