What You Need to Know
Wellthy provides personalized support to help you tackle the logistical and administrative tasks of caring for the ones you love, including yourself. Wellthy provides holistic support to individuals and families across the full spectrum of caregiving:
Special needs
Aging
Veteran support
Financial hardship
Mental health and addiction
Health conditions
Childcare
How Wellthy Works
Wellthy combines technology with experienced care professionals to deliver affordable, scalable, and high-quality care coordination to families. When you register with Wellthy, you'll be matched with a care coordinator based on your needs. Care coordinators are Masters-level social workers, nurses, psychologists, and other professionals.
By having a single point of contact throughout your care project, you will receive the support and care you need from someone you can trust.
Wellthy's care framework helps you consider and address all the variables of care, including:
Medical: doctors, prescriptions, physical therapy, records
Financial: Social Security, benefits, insurance, tax deductions
In-home: safety, home care, transportation
Housing: senior living, moving services, short-term solutions
Legal: power of attorney, advance directives, wills
Social & Emotional: support groups, social activities, memory care, therapy
Wellthy Services
Finding short-term and long-term childcare support (including full-time or live-in options)
Academic support
Recommendations for virtual activities and local programs
Assisting with school decisions and transitions of care
Managing and sourcing aides and therapists
Navigating access to external fertility and adoption resources
Finding short-term and long-term eldercare assistance
Finding the right in-home aide, including finding in-home support candidates who align with family culture and fluent in first languages
Handling a move into a facility
Setting up home modifications, meal delivery, and transportation
Recommending local socialization programs
Helping the family find the right legal resource
Sourcing support groups and therapists
Standing in empathetic solidarity with caregivers and their loved ones by fostering psychological and emotional safety and wellbeing
Finding providers, scheduling appointments, contesting insurance bills
Locating providers that are LBGTQ+ friendly
Finding medical providers of a desired race or ethnicity Identifying gender-affirmative medical doctors
Vetting medical providers to avoid potential for implicit bias
Helping veterans and caregivers gain access to benefits and providers
Researching providers and treatment options outside of Western medicine (i.e. alternative, holistic, or Eastern medicine)
Navigating alternative treatment, clinical trials, and top research centers
Handling the transfer of medical records and tracking down referrals
Advocating for gender affirmation surgery authorization
Advocating on behalf of care recipients whose experiences or symptoms are being dismissed
Navigating state and employer-sponsored benefits and coverage
Navigating Medicare, Medicaid, Social Security and Veterans' benefits
Researching accessible and affordable health insurance options
Navigating in-network and out-of-network options
Tracking down insurance approvals
Appealing and sorting through medical bills
Locating financial assistance programs, grants and resources
Finding and vetting housing options through the VA Housing Assistance Program
Helping the family find the right legal resource
Create Power of Attorney and/or Healthcare Power of Attorney
Create Living Will
Finding counseling and community/workplace support groups for individuals and their loved ones
Finding the right provider or in-patient/out-patient program
Exploring alternative therapy options
Finding counseling and support groups for transgender individuals and their families
Finding the right emotional support programs for veterans and their families
Smoothing the transition from the military to private citizenship
Connecting families with culturally relevant local resources, support groups, and grassroots organizations
Finding mental health providers who understand systemic struggles brought on by race
Ongoing check-ins and support
The Wellthy Dashboard
The Care Dashboard keeps appointments, contacts, tasks, conversations, and documents in one place for whenever the family needs it.
Care Plan: Create a care project to get assigned a dedicated Care Coordinator, and they will help formulate a plan.
Messaging: Communicate directly with a dedicated care professional anytime a family need them.
Shared Calendar & Documents: Share appointments and schedules with an unlimited number of family members and friends.
Medications & Contacts: Manage all medications, doctors, and contacts in one place.
Get Started
Getting started with Wellthy is simple. Signing up takes just 30 seconds. When creating an account, you can share a bit more about your situation. Go to wellthy.com/sandia to create an account.
Using the information you provide, Wellthy's proprietary algorithm instantly matches you with a dedicated care expert, based on your unique needs.
Your care coordinator will set up and prioritize tasks, and the important things start getting done on your behalf.
Guide to Getting Started with Wellthy>>
Contact a Wellthy Care Coordinator:
Scenerios: How Wellthy Can Help
Explore the following scenarios to see the different ways Wellthy can support you and your family. See more scenarios here>>
Erik was in need of caregiving support for his son who had been diagnosed with Sanfilippo syndrome at a young age. When he learned he had covered access to Wellthy through his employer, he signed up, created a Care Project, and instantly began working with his dedicated Care Coordinator.
How did Wellthy help Erik?
Vetted candidates and coordinated the hiring of an in-home care aid
Wrote appeal letters to his insurance company to secure coverage for a hospital bed in the home
Supported the application and paperwork for guardianship and adoption assistance
Emily is an employee taking care of her dad. Emily's father recently suffered a fall and needed to be hospitalized. With all there is to do, Emily and her family are completely overwhelmed.
Wellthy guides Emily and her family through a care plan. The Care Coordinator sets up a plan and gets things done on behalf of the family:
In-Home: Source and vet in-home aides, evaluate insurance coverage for home safety modifications, set up meal delivery services
Medical: Evaluate in-network physical therapy providers, arrange transportation to/from appointments, set up calendar for appointment management
Financial: Claims and billing support, liaised between medical providers, hospital and Medicare
Legal: Research local eldercare attorneys specialized in estate planning
Childcare is expensive, complicated, and extremely personal. Wellthy can set up a plan that meets the unique needs of each employee and their family including:
Finding childcare options: Finding and vetting nannies for in-home support, or to supervise at-home learning
Sourcing an educator: Providing guidance on hiring a licensed educator, homeschooling or virtual learning
Identifying local resources: Evaluating local camps, clinics, day programs, and other activities
Kristy and Maureen were on spending time on vacation when their mom had a major heart attack, leading to multiple medical complications including a leg amputation. Here's  how Wellthy helped:
Financial: Supported with claims and billing, liaising between medical providers, insurance providers and the mom's hospital
In-Home: Recommend local contracting companies to set up a home alert system and arranged transportation services
Medical: Set up a shared calendar to help with appointment management and transferred medical records between providers
Highlight: Saved the family $748,405.90 after the successful approval of several insurance appeals.
Austin has been struggling with alcohol dependency, which has gradually worsened during the pandemic. After a while, he realized it was impacting his day-to-day life and that it was time to get help. Here's how Wellthy supported him through a treatment plan:
Advocacy: Outlined necessary first steps and worked with Austin to communicate with his employer and receive the necessary leave
Financial: Vetted in-patient and out-patient programs to find the best match
Social + Emotional: Coordinated long term mental health solutions to ensure support after treatment.
Located community Alcoholics Anonymous resources and support groups.
Liz's 11-month-old son was in a daycare prior to COVID-19. With concerns around reopening and whether to send him back, Liz and her husband reached out to Wellthy to explore options for in-home childcare support. Here's how Wellthy helped:
Provided resources to lay out all considerations the family needed to be aware of when hiring in-home support
Helped the family understand the full range of possible childcare options (short-term, long-term, live-in, etc.)
Researched and shared potential financial assistance programs the family could access for childcare
Guided the hiring process through finding, vetting and reviewing applicants that checked all the families boxes
Partnered with Bright Horizons to set up back-up care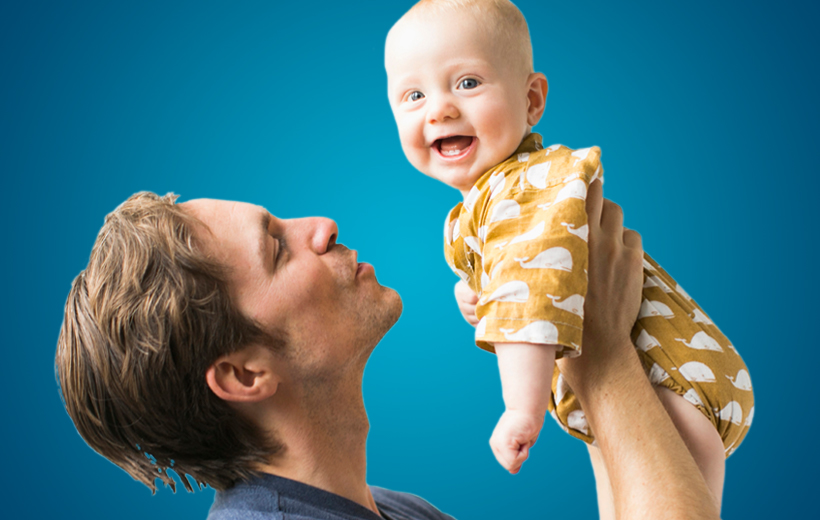 Adding to the Family?
From pregnancy, to newborn days at home, to returning to work, Sandia's Expectant Parent Program supports you through the baby steps of the parenting journey.
Learn more