What you need to know
Sandia's Equal Employment Opportunity (EEO) and Affirmative Action (AA) Office works to ensure our policies and practices comply with all federal, state, and local laws that support a diverse, discrimination-free, and harassment-free workplace.
About the Sandia EEO and AA Office
The Equal Employment Opportunity (EEO) and Affirmative Action (AA) Office:
Develops and implements policies, programs, processes, and procedures to ensure nondiscrimination in all terms and conditions of employment at Sandia
Conducts investigations into concerns of discrimination, harassment, and retaliation in the workplace
Works with all employees (management and non-management) to find equitable solutions to workplace issues through training, counseling, facilitating individual and team discussions, and by mediating issues
Supports Sandia's strategic diversity effort, including administration of Sandia's AA outreach and EEO networking groups 
Equal Employment Opportunity
Equal employment opportunity is an employment philosophy based on laws and regulations that guarantees all people the right to apply and be evaluated for job opportunities, promotions, performance, and all other personnel-related actions, and to be free from discrimination in all personnel decisions, regardless of race, color, gender, national origin, religion, age, disabilities, veteran status, marital status, ancestry, sexual orientation, or serious medical condition.
EEO rights are guaranteed by federal and state fair employment laws and are enforced by the U.S. Equal Employment Opportunity Commission (EEOC) and its state counterparts.
Affirmative Action
Affirmative action includes specific efforts by a company's management to enhance the recruiting, hiring, and promotion of legally protected groups that historically have been underrepresented in the workforce.
Federal contractors above certain dollar limits are required to institute affirmative action plans, and the U.S. Office of Federal Contract Compliance Programs is charged with enforcing contractor affirmative action mandates.
Sandia Code of Ethics and Standards of Conduct
Sandia holds all leaders, employees, and members of the Board of Managers accountable for upholding our purpose, our values, and the behaviors outlined in Sandia's Code of Ethics and Standards of Conduct. In so doing, we ensure that our business is conducted consistently with the high ethical standards that we demand from each other, and that others have the right to demand from us.
We encourage you to know and work by our code, and you should seek advice or express concerns about misconduct to whomever you are most comfortable with: your manager, Human Resources Business Partner, an Ethics/EEO Officer, or other resources as necessary.
It doesn't matter where you go first, as long as you seek guidance when you are uncertain about a situation and take action when you observe a potential Sandia policy or Code of Conduct violation.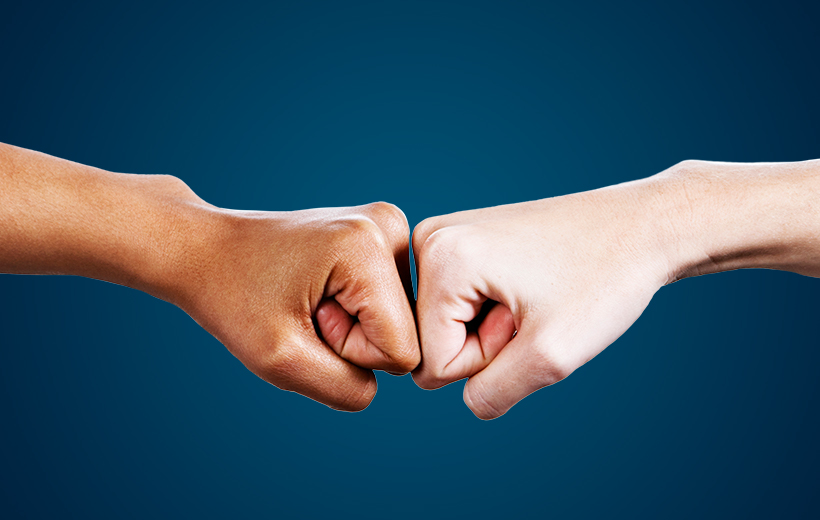 Support for issues big and small
Connect with HR Solutions when you need a hand.
Learn More
Anchor point for link block
Quick Tip
Sandia Ethics Helpline
If you have a concern about your work environment and relationships, and you do not want to talk with your manager or HR Solutions about it, we encourage you to contact Sandia's helpline at 505-845-9900.