What you need to know
Depending on your employee classification and your retirement date, you may have access to Sandia-sponsored medical and dental coverage when you retire.
If you are not yet age 65 on your declared retirement date, PreMedicare retiree medical and prescription drug coverage is available through the Sandia Total Health Program.
Retiree Health Coverage Eligibility
You need to meet specific age and Sandia service requirements to be eligible for retiree benefits. Certain employee groups are not eligible.
Refer to the following HR Solutions articles for an overview of Sandia's retiree health benefits:
Sandia Total Health Program
The Sandia Total Health Program has two main components – comprehensive medical and prescription drug coverage and a Sandia-funded health reimbursement account (HRA).
You can choose the medical plan administrator you want to use, depending on your location. The plan benefits are generally the same, regardless of which administrator you choose:
Blue Cross Blue Shield of New Mexico (BCBSNM), with prescription drugs through Express Scripts
UnitedHealthcare (UHC), with prescription drugs through Express Scripts
Kaiser Permanente, including Kaiser-administered prescription drugs (offered to California retirees only)
How Coverage Works
When you need care, you can go in-network or out-of-network; however, you will pay less when you use an in-network provider. You can save even more when you use high-quality, lower-cost providers in the Tier 1 network, offered through BCBSNM and UHC:
BCBSNM replaces the Sandia Health Provider Network (SHPN) in New Mexico effective Jan. 1, 2021, with the Blue Preferred Plus Provider Network. This network features an expanded number of providers who offer high-quality services at the lowest cost.
UHC also offers a lower-cost Tier 1 network called UnitedHealthcare Choice Plus Premier Provider Network, effective Jan. 1, 2021. (California residents are not yet eligible for this network due to current state regulations). Learn more about the Tier 1 network at whyuhc.com/snl.
Note that if you have access to a Tier 1 network through your benefit administrator, the payments you make for care under Tier 1 and Tier 2 accumulate and count toward the deductible and out-of-pocket maximum requirements of both tiers. In other words, they "cross-apply."
Preventive care through an in-network provider is generally covered at 100%, including annual physical exams and certain cancer screenings.
For more detailed information about how the plan works, refer to the Sandia Health Benefits Plan for Retirees Summary Plan Description.
Health Reimbursement Account (HRA)
The HRA is a tax-free, Sandia-funded account provided to help offset your eligible out-of-pocket medical, prescription, and other eligible healthcare expenses that you incur while covered by the Sandia Total Health Program.
Sandia's contribution to your HRA depends on the coverage category you choose.
| Coverage Level | Annual HRA Funding |
| --- | --- |
| Retiree Only | $250 |
| Retiree + Spouse or Child(ren) | $500 |
| Retiree + Spouse and Child(ren) | $750 |
Health Assessment
Beginning January 1, 2023, the PreMedicare HRA will be auto funded. PreMedicare Retirees, Spouses, Surviving Spouses, and LTD Terminees are no longer required to complete the annual health assessment. There is no HRA available to those enrolled in the HDHP Option.
Enrolling in and Using Your Benefits
Sandia partners with Via Benefits to administer health plan coverage for retirees. Via Benefits can help you with questions about your coverage, including:
Eligibility and enrollment
Changing a name or address
Adding or removing dependents
Paying your premium
Your Total Health Program benefits and provider network are administered by the insurance company that provides your coverage – UHC, BCBSNM, or Kaiser Permanente. Via Benefits handles eligibility, enrollment, and billing.
Paying PreMedicare Health Premiums
The amount you pay for coverage depends on when you were hired or rehired and when you retired from Sandia. Refer to the benefit choices and enrollment guides available through Via Benefits. The guides provide details about eligibility, your coverage options and costs, and how to enroll in benefits.
Via Benefits bills you for premiums by mid-month. You then have until the end of the upcoming month to pay your applicable premium(s).
For example, you should receive the February premium statement by mid-January. If you do not remit payment to Via Benefits by the end of February, you may experience a lapse in coverage.
You can also set up electronic funds transfer (EFT) payments to have your premiums automatically debited from your bank account to Via Benefits. Contact Via Benefits for details.
Make paying your bill easy and convenient. Set up automatic payments through Via Benefits and avoid worrying about a late payment causing a lapse in coverage. Contact Via Benefits for details.
Retiree Open Enrollment
Each year, Sandia holds an open enrollment – usually in the fall – which is your opportunity to review your benefits and make any necessary plan or coverage changes that would go into effect Jan. 1 of the following year.
Open enrollment benefits fairs provide an overview of any benefit changes and a chance for you to hear from the plan providers. Dates and times are announced on www.sandiaretireebenefits.com before each open enrollment period.
If you wish to change your benefits during open enrollment, call Via Benefits at 888-598-7809. If you make a change to your medical and/or dental coverage during open enrollment, Via Benefits will mail your January premium statement in mid-December.
Becoming Eligible for Medicare
When you or your spouse turns 65 – or becomes eligible for Medicare earlier due to a disability – your Sandia Total Health PreMedicare medical plan coverage will end, and you must transition to the Sandia-provided Medicare health benefit options.
The PreMedicare retiree or spouse/dependent will remain on the Sandia Total Health PreMedicare medical plan until age 65. You must have coverage under Sandia's retiree health benefits in order for your spouse and dependents to be eligible for coverage with Sandia.
Approximately 90 days before your 65th birthday, you will receive information from Via Benefits about your options for Medicare benefits. You can also contact them at 888-598-7809. Refer to Medicare Eligible Health Benefits for details.
Contacts and Resources
Via Benefits
UnitedHealthcare (UHC)

Blue Cross Blue Shield of New Mexico (BCBSNM)

Kaiser Permanente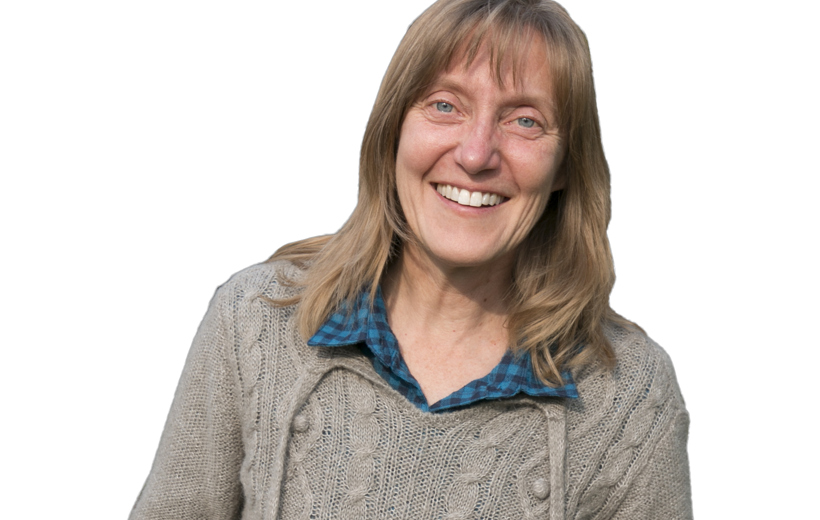 Thinking about retirement?
From planning for the income you'll need, to setting a potential date, to starting the process, Sandia offers resources and tools to help you on your way.
Learn more
Anchor point for link block