What you need to know
A health savings account (HSA) is a special savings account that helps you save on taxes while you put away money to cover current and future eligible healthcare expenses. Think of it as a 401(k) for healthcare that's paired exclusively with the Health Savings Plan.
Check out this video for a quick look (2 minutes). You can also review Sandia's longer presentation (video (about 30 minutes) or read the PDF copy) to get all the details about the new Health Savings Plan and its HSA. And be sure to play this video message from Brian Carter, Executive Director and Chief Human Resources Officer, to hear why Sandia is offering you and your family a new plan.
Open Enrollment runs from Oct. 25 to Nov. 12, 2021.
You need to contribute at least $100 per year to your HSA. Contributing to your HSA works to your advantage because the more you contribute, the more Sandia does too!
How the HSA Works
When you enroll in the Health Savings Plan, Sandia will open a health savings account with Optum Bank on your behalf, and you'll elect how much to contribute from your paycheck to your HSA. You are required to contribute at least $100 per year to your HSA. Your pretax contributions are deducted automatically from your paycheck over the course of the year, reducing your taxable income in the process.
You can use the money in your HSA to pay for current eligible healthcare expenses tax-free, or you can pay out of pocket and grow your HSA to cover eligible healthcare expenses you may have in the future — even in retirement.
Your entire HSA balance rolls over from year to year, continuing to earn interest and grow tax-free until you use it. And once it reaches $1,100, you can invest part of it for even more growth potential. You'll pay no taxes on any income you earn through investing, either.
Watch this 2-minute video to learn more about investing your HSA balance, and visit Optum Bank's website to find rules, restrictions, and additional resources about investing.
Like any other savings account, your HSA is your personal account. It's yours to manage and keep — even if you change medical plans, leave Sandia, or retire.
Since the HSA is paired with the lower-premium Health Savings Plan, your paycheck deductions will be smaller. You may want to consider contributing the premium difference to your HSA to maximize your savings, which will also reduce your taxable income.
How It's Funded
You and Sandia both contribute to your HSA.
You need to contribute at least $100 per year to your HSA. Your contributions are deducted from your paycheck before taxes are computed, so they reduce your taxable income.
In 2022, under federal tax law, your contributions, combined with Sandia's, can't exceed certain maximums, as explained below.
Your required minimum contribution of $100 per year (just $8.33 per month) will get you the following contributions from Sandia:
Sandia one-time contribution in January 2022

$250 if covering yourself only

$500 if covering yourself and dependents

This initial contribution is only offered to employees who enroll in the plan during the 2022 Open Enrollment period (Oct. 25 through Nov. 12, 2021)

Sandia HSA matching contribution

Sandia matches your contributions at 66 2/3%, which means your initial $100 earns you $66.67 from Sandia.

When you contribute more, you get more from Sandia, up to these annual maximums:

If you cover yourself only: To get the $600 maximum match from Sandia, contribute $900 for the year.
If you cover yourself and dependents: To get the $1,000 maximum match from Sandia, contribute $1,500 for the year.

Complete all healthy activities

As you complete healthy activities, including your health assessment, a Health Action Plan, and other activities that build your Virgin Pulse points, Sandia deposits even more into your HSA. You can earn up to:

$500 — Employee only
$750 — Employee + child(ren)
$1,000 — Employee + spouse
$1,250 — Employee + spouse and child(ren)

Look familiar? Rather than these funds going into your health reimbursement account, with the new Health Savings Plan, they will instead go into your HSA!
Need help figuring out how much to contribute? Optum Bank's health savings account calculators can help!
The IRS sets the maximum dollar amount that can be put into your HSA each year, including both your contributions and Sandia's. In 2022, the maximum is $3,650 in pretax dollars if you have employee only health coverage, and up to $7,300 if you're covering qualified dependents. Also, if you're age 55 or older, you can add a $1,000 catch-up contribution to your account. So, you'll need to factor in:
Sandia's opening account contribution for 2022

Your earned incentives for completing healthy activities through Virgin Pulse

How much of your own money you'll contribute

Sandia's matching contributions to your HSA
It's your responsibility to make sure your total annual contributions — both your contributions plus Sandia's — do not exceed the IRS maximum.
The Triple Tax Advantage
One of the advantages of investing in an HSA is that it helps you save on taxes three ways! With an HSA, you pay no taxes* on:
Money you and Sandia contribute

Money your HSA earns from interest and investments**

Money you use from your HSA to pay for eligible healthcare expenses (see the list)
*California and New Jersey treat HSA contributions as taxable income for state income purposes; in addition, New Hampshire and Tennessee tax HSA interest and investment earnings.
**Refer to Optum Bank's website for more information about tax rules and restrictions on investing.
Save your receipts! When you pay out of pocket for HSA-eligible healthcare expenses, you can submit them for reimbursement at any time — immediately, months or years later, or even during retirement.
Using Your HSA
It's important to understand that your HSA is your account, and the money in it is yours to spend for eligible medical expenses — however and whenever you want.
After your account is opened, Optum Bank will send you an HSA debit card to use to pay providers at the time of service. You can use whatever balance is available at that time. Unlike the healthcare FSA, your annual contribution accumulates in your HSA with each paycheck — it's not all available at the beginning of the year. You can use only the funds that are in your account at any given time. Alternatively, to build your HSA balance for future expenses, you can pay out of pocket. Save and store your receipts, then submit them for reimbursement at any time through the Optum Bank website.
Optum Bank makes it easy for you to manage your HSA. You can keep track of your contributions, balance, and transactions online or through the Optum Bank app.
To get better acquainted with your HSA, visit the Optum Bank website. You'll find:
Calculators to help you determine how much to save — and what your savings could look like decades from now.
Webinars to get up to speed on maximizing your HSA contributions, investing, retirement, and all the tax benefits your HSA offers.
Videos that explain everything you need to know to make the most of this unique savings account.
You can use the money in your HSA to pay qualified expenses for yourself and eligible dependents only.
The IRS determines what expenses qualify as HSA-eligible expenses. In addition to paying for covered services and prescription drugs for yourself and any eligible dependents, you can use your HSA to pay for eligible over-the-counter medications, healthcare supplies, feminine care products, and dental and vision care expenses.
To learn whether or not you can use your HSA to pay for a specific medical expense, review Optum Bank's list of HSA qualified medical expenses.
Also remember, your HSA is your account. You can withdraw money from it at any time. However, if you withdraw funds before reaching age 65 for expenses other than qualified healthcare expenses, your distributions could be subject to income taxes and an additional 20% penalty. After you reach age 65, you can withdraw the funds for non-qualified healthcare expenses without penalty, but the amounts withdrawn will be taxable as ordinary income.
While you are required to contribute a minimum of $100 per year to your HSA, if you decide to contribute more, you can change that election during the year. The "how-to" details are coming soon.
Health savings account holders may pay nominal monthly fees and transaction costs, as follows:
Monthly HSA maintenance fee: $.95 per month (waived for accounts with an average balance of $3,000 or more)

ATM fees: $2.50 per ATM transaction

$20 for account closure or transfer

Monthly participant investment fee: 0.03% of investment balance capped at $2.00

Minimum threshold for investing account balance: $1,100
Get more information about HSA fees through Optum Bank's website.
The Fine Print
Annual HSA contribution maximums are set by the IRS, and they're the combined total of your and Sandia's contributions. If you exceed these limits, you'll pay regular income tax, plus a 10% penalty on any excess contributions. (Note: If you and a member of your family each have an HSA, be sure that the total combined contributions don't exceed the 2022 family maximum of $7,300.)
You cannot contribute to an HSA if:
You're covered by a non-high-deductible health plan, like your spouse's plan or the Total Health PPO Plan.

You're enrolled in Medicare or TRICARE. (Important note: If you're planning to retire and start Social Security in 2022, you may be retroactively enrolled in Medicare Part A up to six months from the date you apply. If you're contributing to an HSA, to avoid paying additional taxes, you'll need to stop your and Sandia's contributions six months before you apply for Social Security.)

You're claimed as a dependent on someone else's tax return (other than your spouse's).

You or your spouse is enrolled in a general purpose healthcare flexible spending account or general purpose health reimbursement account. (With an HSA, it's OK if you or they participate in a limited purpose HCFSA or limited purpose HRA used to pay for eligible dental and vision expenses only.)

You've received certain benefits from the VA or the Indian Health Service in the last three months.
If you are not eligible to contribute to an HSA for any of the reasons above, then you are not eligible for the new Health Savings Plan.
Also, to open a health savings account you must pass through the U.S. Patriot Act screening process. Optum Bank will ask for your name, street address, date of birth, and other required information during the enrollment process. If some of that information does not match up to the federal database, Optum Bank will require additional information, which may include a copy of your driver's license, Social Security card, or other identifying documents. If you do not pass the screening process, you will receive a letter from Optum Bank. You will not be able to enroll in the new Health Savings Plan, and you'll have the opportunity to switch to the Total Health PPO Plan or waive medical coverage.
Contact Optum Bank at 866-234-8913 with questions regarding your eligibility.
Finally, you can begin using your HSA funds once your Optum Bank account is open and active. You won't be able to get reimbursed for expenses incurred before your account open date. So be sure to complete the required steps as soon as you get your welcome kit from Optum Bank!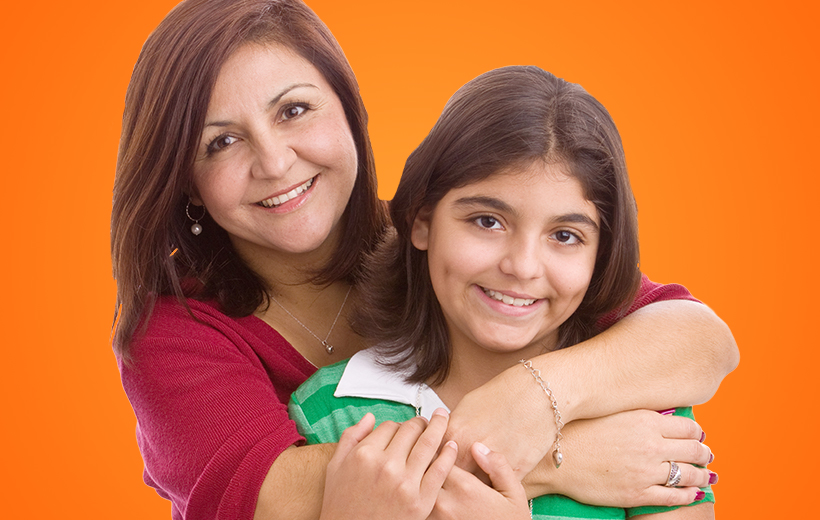 "Lit," and "fomo," and "nunya," oh my!
Need help deciphering your tween's moods? Sandia's EAP offers parenting pro-tips.
Learn More
Anchor point for link block