What you need to know
You can count on several Sandia programs that are specifically designed to help support your growing family – whether you're expecting your first baby, bringing home a newborn or newly adopted child, or returning to work after adding to the family. We've also added new family care and support resources provided through Bright Horizons and Wellthy to help with your family's childcare and eldercare needs.
Expectant Parent Program 
Sandia's expectant parent program (EPP) helps you prepare for your new addition to the family. As soon as you can, connect with the program to take advantage of its many resources and tools. The program offers support for:
Making sure your workspace is safe and configured for your pregnancy
Attending expectant parent benefits meetings, offered twice a month
Engaging with a medical case manager (MCM) to help you navigate medical care/resources (Note: Working with an onsite MCM is strongly recommended if you are pregnant)
Connecting with expectant parent online communities within Sandia
Applying for expectant mother parking passes for your last trimester
Reserving nursing mothers' rooms
For California-specific benefits, contact a CA Medical Case Manager from the Division 8000 Operations Absent Management Services page
Get rewarded for joining a Health Action Plan
If you or your spouse is pregnant, you can earn $50 toward your health savings account (HSA) or health reimbursement account (HRA) by participating in a maternity wellness program sponsored by your Sandia medical plan coverage. For more details, check out how to join a Health Action Plan.
Adoption Assistance Program
If you are planning to adopt a child under age 18, Sandia's adoption assistance program can reimburse you for related expenses, such as legal, court, adoption agency, and other necessary costs (such as temporary childcare charges prior to adoption). Medical fees are not eligible for reimbursement.
Bonding time with your new addition
Sandia's Paid Family Leave works with FMLA to provide you with paid time off to bond with your new baby, adopted child, or foster child.
Life and Family Care Services
If you're a caregiver, you're likely carrying a lot on your shoulders. To help ease that stress, Sandia offers several benefits to support you along your caregiving journey. Non-represented and SPA-represented employees have access to Wellthy and Bright Horizons to help meet your family's caregiving needs.
Contact Wellthy when you need regular or long-term care for your child or aging loved one. With Wellthy, you are matched with a dedicated Care Coordinator who will get to know your family's unique situation and help manage your ongoing care needs. With your Wellthy benefit, you have support with the logistical and administrative tasks associated with finding and selecting:
Long-term childcare support before, during, and after work (including full-time or live-in options)
Eldercare assistance, including finding in-home care or a care facility, setting up home modifications, meal delivery, transportation, health advocacy, and socialization programs
Support for special needs
Academic support
Recommendations for virtual activities and local programs
Assisting with school decisions and transitions of care
Managing and sourcing aides and therapists
Assisting with school decisions and transitions of care
Navigating access to external fertility and adoption resources
And more! Learn more about Wellthy>>
Contact Bright Horizons when you need urgent or backup care for your child, aging parent, sibling or spouse. You can count on Bright Horizons backup care when your regular caregiver is away or you just need an extra hand to juggle work and family. With your Bright Horizons benefit, you have access to:
Back-up care available 24/7/365 to help you find childcare or eldercare when primary care unexpectedly falls through
Back-up childcare in high-quality centers or your own home (availability may vary by location)
In-home back-up care for adult and elder loved ones, even if they live in another state (availability may vary by location)
Easy booking online or through the Bright Horizons app when you need it, and up to 60 days in advance
Eligible Sandians can use this service up to five days per year. The following copays apply:
$12 per hour for in-home care (4-hour minimum)
$30 per day at a Bright Horizons center (per child, up to a maximum copay of $50 per family)
Out of network care reimbursement:
Eligible Sandians may also find their own childcare (a family member, friend, neighbor, etc.)
The employee is reimbursed at $100 per use
Each out-of-network use counts as .5 Backup Care use
Connect with Bright Horizons for urgent or backup childcare or eldercare support:
Phone: 877-242-2737 (available 24/7/365)
App: Search for "Back-Up Care" on the App Store or Google Play
Contact a Wellthy Care Coordinator for long-term childcare or eldercare support:
Find details and how to access services here.
401(k) Distribution Options for Families
Effective Jan. 1, NTESS is adding a new distribution option that allows parents to withdraw money from their retirement accounts, penalty free, to pay expenses related to the birth or adoption of a child within the first year.
You're allowed to take a qualified birth or adoption distribution of up to $5,000 from your 401(k) for each child.
The 10% early withdrawal penalty will not apply, and although it's not required, you can repay your withdrawal in the future.
To learn more, contact Fidelity at 800-240-4015.
Childcare Discounts
Through Sandia Extras, you receive a 10% discount for children ages 2–12 at Learning Care Group schools, including La Petite Academy, Childtime, the Children's Courtyard, Tutor Time, and Creative Kids.
Sandia New Mexico employees also receive a 10% discount off day care for children ages 0–2 at La Petite Academy located near Kirtland Air Force Base.
Nursing Mother's Rooms
Sandia's nursing mother's rooms provide a safe space for breastfeeding mothers to pump their breast milk while at work.
Both New Mexico and California have rooms designated for nursing mothers. We recognize that these locations are not convenient for everyone, and we continue to find and set-up additional spaces, including Energy Hubs, to support breastfeeding.
See a list of nursing mother's rooms and contacts for reserving your space.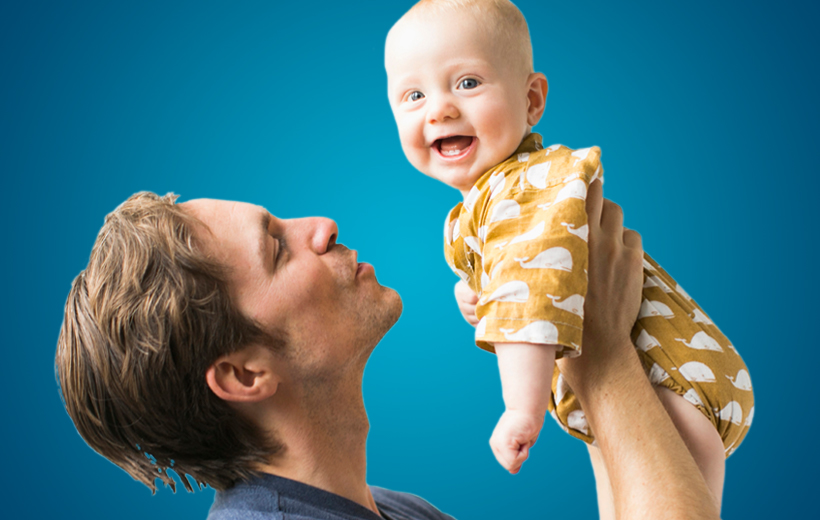 Adding to the Family?
From pregnancy, to newborn days at home, to returning to work, Sandia's Expectant Parent Program supports you through the baby steps of the parenting journey.
Learn more
Anchor point for link block
Quick Tip
Questions about having a healthy pregnancy and delivery?
Meet with your medical insurance carrier's onsite customer advocate to learn about your healthcare benefits coverage for prenatal care and delivery, supplies such as breast pumps, lactation consultation, and more.