What You Need to Know
Sandia's onboarding journey is intended to inspire excellence and instill Sandia culture and diversity in new employees through an enriched orientation and onboarding experience that provides a solid foundation and key focus on their future career while aligning with the Lab's mission and strategic direction.
Onboarding Phases
The onboarding journey at Sandia has five phases providing a consistent framework and experience for all employees across sites. Identified onboarding actions will help ensure new hires are best prepared to start contributing upon start through their first year of employment. Opportunities to create and support inclusion and diversity engagements are also integrated into the overall experience.
View the information below to learn more about each of the phases and what a new employee will experience from the time an offer is accepted through the first year of employment.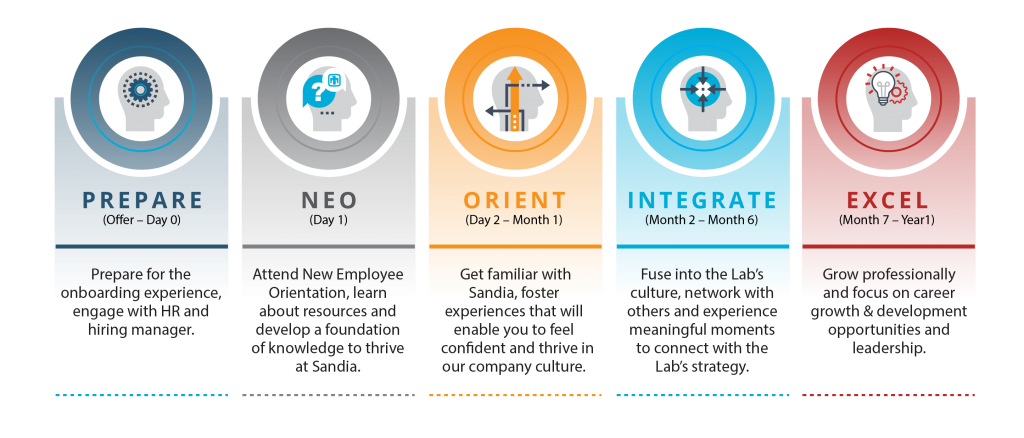 Onboarding Framework
World-class onboarding involves effectively executing to a consistent framework. Ensuring defined roles, responsibilities, and a collaborative approach across Labs-level and divisional onboarding programs is essential. Sandia's established Division Framework and resources by onboarding phase helps to drive a consistent new hire experience. Framework governance supports a customized integration of culture, networking, career support, strategy immersion & direction, as well as job skills and training. The offered resources compliment program elements and are available to stakeholders to deliver a world-class onboarding experience.
Anchor point for section links block
Contacts and Resources
The New Employee Hub website is your one-stop as a new employee to access important onboarding information and interact with other new hires. Log-in with your Sandia credentials is required.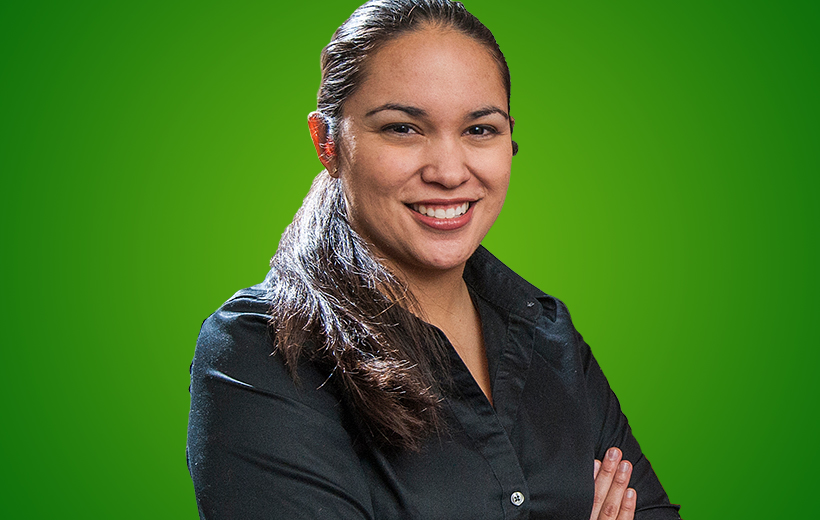 Here for your "eureka" moment
Grow your career with Sandia's many learning and development opportunities.
Learn More
Anchor point for link block
Quick Tip
Building relationships with new employees is integral to the onboarding experience. We seek to prepare new employees to solve the nation's greatest challenges on day one through fundamental curriculum and positive engagements to build relationships and create an environment for long-term retention.